Taught by Harry Driscoll
The Way of the Master 8-week Basic Training Course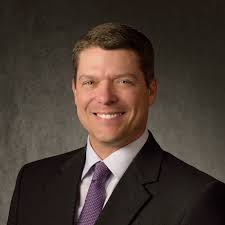 Based on the award-winning TV series The Way of the Master, the Basic Training Course is specially formatted to train believers in a group setting to simply and confidently share the gospel with family, friends, and strangers. These lessons will teach you to overcome your fears by using a proven, powerfully effective way to make the gospel make sense. You won't be at a loss for words. You don't need to be an expert in apologetics. Instead, you'll learn the forgotten biblical principle of bypassing the intellect (the place of argument) and speaking directly to the conscience (the place of the knowledge of right and wrong) — the way Jesus did. By God's grace we will encourage one another to obey Christ's command to preach the gospel to every creature (Mark 16:15) and love our neighbor as ourselves (Matt 22:38).
Meets in room #143 Tuesday nights from 7 to 8 pm
Taught by Pastor Derrick Perry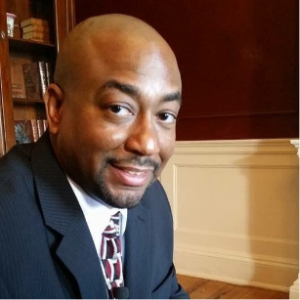 The Book of Revelation
An exegetical study, verse by verse, through the Book of Revelation.
Meets in room #143 Sunday mornings from 9:15 – 10:15 am
Taught by Pastor Tim Allen
Developing a Biblical Worldview
Whether you like it or not, you view life through a lens that influences how you think and act. Whether it is the lens of your family background, your culture, your education, or your personal experiences, these shape the ideas by which you understand what is right and wrong in your world. Yet, how do they conform to the Bible's view of life? In this course, you will explore ten areas of life that are spoken about in the Bible, and you will be challenged and equipped to view the world around you through the lens of God's Word. Throughout the course, you will develop what is called a "biblical worldview.
Meets in room #125 Sunday mornings from 9:15 – 10:15 am
Taught by Jeff Roberson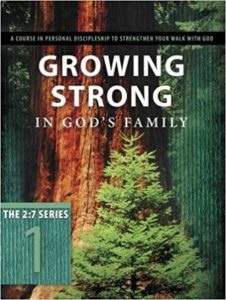 Navigators 1:7
A classic discipleship course that covers the basics for new and seasoned believers—now updated. In 11 sessions based on Colossians 2:7, you'll learn about effectively memorizing Scripture, developing contacts with non-Christians, creating an evangelism list, practicing conversational prayer, and more. For me personally, the habits I have developed through this course have been foundational to my Christian walk.
Meets in room #127 Sunday mornings from 9:15 – 10:15 am
Taught by Debbie Lile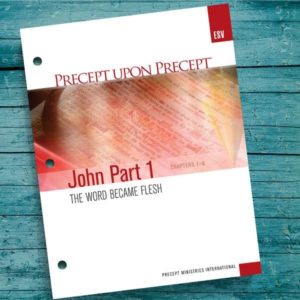 John Part 1 Precept Upon Precept Inductive Studies . . .
How well do you know the Son of God? Are you convinced that what He said about Himself is true? From beginning to end, John reveals Jesus as the Son of God.
May I encourage any lady who wants to dig a little deeper to sign up and join this class. Workbook cost is $22.50.
Meets in the Ross Library Sunday mornings from 9:15 – 10:15 am ~Beginning September 22, 2019~