FAITH FILLED PARENTING WITH PASTOR TIM
Meets in FBC Fellowship Hall Sunday mornings at 9:15 am
Taught by Jeff Roberson
College & Career
High Schoolers and Young Adults
Meets in room #125 Sunday mornings from 9:15 – 10:15 am
Taught by Debbie Lile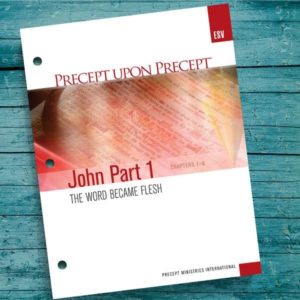 John Part 1 Precept Upon Precept Inductive Studies . . .
How well do you know the Son of God? Are you convinced that what He said about Himself is true? From beginning to end, John reveals Jesus as the Son of God.
May I encourage any lady who wants to dig a little deeper to sign up and join this class. Workbook cost is $22.50.
Meets in the FBC Ross Library Sunday mornings from 9:15 – 10:15 am