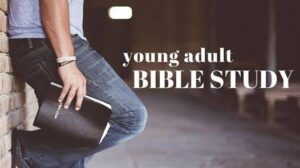 Young Adults and young families gather together regularly on Tuesday evenings to share a meal, study God's Word, and engage in intentional discipleship and fellowship.
Singles, couples, and families with young children are all encouraged to attend and to become invested in the lives of the others in the group.
Child care is provided as needed, but a family-friendly atmosphere is encouraged within the group throughout the evening.